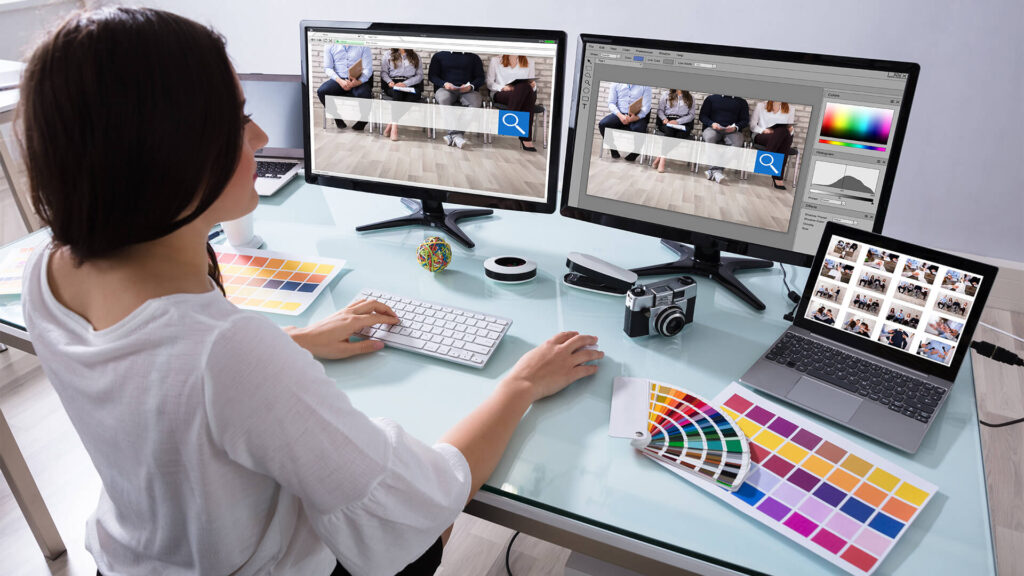 Being the founder of best web design company in Dubai I'm not aware of who the author is… but I came across this quote when I was in Business School and its worth citing – 'You will never encounter any hurdles if you visualize the end of the tunnel and look beyond'. This is the same philosophy I employ every time I embark upon a new project in First Comm Advertising – be it a branding campaign, website, or a lengthy documentary film. This philosophy always works for me, irrespective of the eventualities or complexities I might encounter.
But have you ever thought what goes into the creative side of a designer's mind every time he/she is transfixed in front of a computer. Have you ever thought why (at least some of the best designers I know) are always dressed in casuals no matter what the occasion is? And why designers are at their best after office hours?
So how exactly do you interpret a designers' thought process? Many scholars are still perplexed about how a human brain works, especially a female brain (I mean this as a complement), but I often wonder what neurons get activated in a designer's mind when they are briefed on a campaign? One of the main ingredients of a successful campaign is based on the element of surprise Web Design Company in Dubai creates to get attention. I once asked the Web Designer of First Comm Advertising – What goes into the fundamentals of crafting an outstanding Website or a series of effective concepts that represents a brand? And without getting all philosophical like most Web designers do, his rationale was candid, well that's what I thought. He said and I quote –
"The world is the canvas of our thoughts and we always try and connect the seemingly unconnected"
Honestly … his explanation got too theoretical for my taste. But he went on to enunciate in layman's terms that eventually made sense.
In his dictionary most successful designers don't lead normal lives. They see things differently, they have bizarre hobbies, everyone tries to portray themselves like Albert Einstein and in most cases they are dreamers trying to find answers that don't need an explanation. A successful Web designer will try and seek creativity in everything they encounter. For eg. – they pay attention to real life events and see humor in it and the same is translated into a creative. Sometimes ideas come tumbling down instantly but there are days where you just sit in front of the computer and twiddle your thumbs waiting for lightning to strike. It also matters how you perceive things and visualize a concept in your head. Of course brainstorming with your colleagues is of paramount importance. But the bottom line is, either you have it in you or you will remain a pushover, as simple as that. For a web designer it's important that he/she should be smart and spontaneous in understanding the requirement of the client and knowing the thought process of the target audience. A creative person has to use diverging (thinking process) and converging (creating process) smartly. For a successful web designer it's all about managing their mindset which can help them optimize their thinking process when they are trying to be creative. Unlike stereo type thinking, a creative process is based around the building up of ideas. This eliminates the fear of failure and encourages maximum input.
Well it was clear after the conversation with my designer that it's not only important to be creative but you need to have the talent of putting your thoughts into prospective. I guess now the quote
'The world is the canvas of our thoughts and we always try and connect the seemingly unconnected' made sense.
I endorse the fact that web designers are the backbone of any campaign and they play a pivotal role in any Web design agency's success. After all you get rewarded for being creative and if you can make an impact, you will be graded Exceptional.
Madaiah .U.K
Firstcomm Marketing Consultancy FZE